Home
Company History
Burt Insurance was started in 1952 by Jack Frost Burt Jr. Jack a recent graduate of Valparaiso University started the agency with help from his father Jack F Burt Sr. The agency's first location was in downtown Valparaiso on Chicago Street.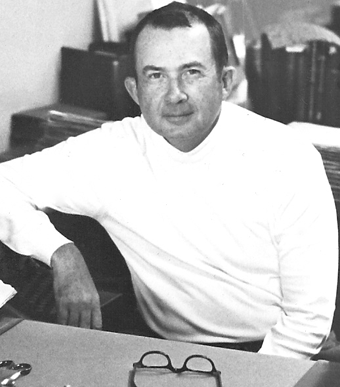 In 1970 Jack decided to move the office at bought the house located at  415 McKinley street. He liked that it was zoned commercial and felt he'd get better business being off the beaten path via referrals from existing customers.
The agency has remained there ever since.

In 1979 Jack suffered a massive heart attack and his wife Susan came in "temporarily" assist him. Susan a nurse ended up staying 27 years until she died of cancer. This is when the family dog started coming to work. The dog(Roxanne)  would help Jack recover. This tradition continues to this day.
In 1988 Susan's son Matthew Brennan, came into the agency where he worked as an agent for 3 years.
In 1989 Susan's oldest son Terence(Terry)  E Brennan graduated from Ball state university with a degree in business administration. He then went and worked for the next 3 years at Indiana Federal bank. He started as a part-time employee at first but became a loan officer and office manager within 2 years. In 1992 he came into the agency and began learning personal lines.
In 2006 the agency incorporated with jack F Burt as the president. Jack was only working part-time for the past several years.
Despite several changes the agency's business has grown 17 out of the past 19 years.
In June of 2010 Jack F Burt died. His step-son Terry who had been running the agency more than 10 years became the president of the agency.
Jack F Burt Jr. (1925-2010)
Born and raised in Valparaiso. Jack was the son of jack Sr. and charlotte(Bartholomew) Burt. At 16 jack was a professional musician playing on the weekends. He loved golf and learned the sport while caddying when he was young. At age 18 he joined the fight against Hitler and served in the U.S Army Air corps in Europe. After the war, he attended and graduated from Valparaiso University in 1950.
After that his first "real job" as he called it was working at Indiana Steel in Gary. Jack decided that he wanted to do something else and be his own boss so in 1952 he started the Burt Insurance Agency convincing his father to join his as a life insurance agent.
Jack was a life long golfer championship winning golfer and the 1st winner of the Valparaiso Soap Box derby race.
He had wonderful life.
He had 2 29 year marriages. First to Frances McGillicuddy. Later to Susan Brennan. Both women died of breast cancer.
He also has a daughter Mary from his first Marriage and 3 step children, Cheryl, Terry, and Matthew, from his 2nd.
Jack bought a home just outside of Sedona in 1990 and spent much of his winter's there, usually golfing. He was also able to see much of the world traveling with his 2nd wife Susan. She came into the agency to help him after a massive heart attack in 1979 and staying until her death in 2006.
Jack had a great sense of humor which helped him through heart disease, cancer, and diabetes.